MADE BY ΒΙ.Ε.Κ.ΚΟ
ABOUT US
The wooden frames manufacturer VIEKKO S.A. is located in a privately owned factory in Vatero, Kozani. It has a large network of distributors nationwide and privately owned showrooms in Athens and Thessaloniki.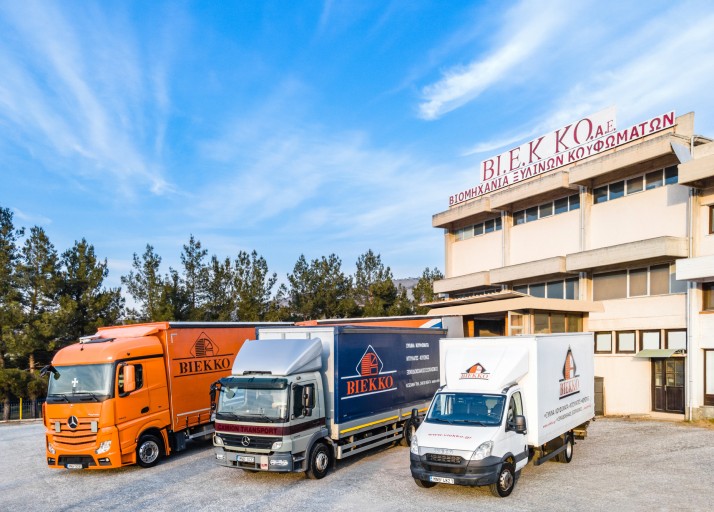 With its successful path in the construction industry over the years, it has emerged as the leading manufacturer of wooden frames in Greece.
The company for the manufacture and promotion of wooden frames, doors and other wooden products, currently counts 75 employees. Despite the economic crisis, the Company is moving forward steadily and continues to be a pioneer in its field despite all the difficulties and despite the economic recession. Keeping in mind the needs of its customers in the hospitality industry, in recent years, the company has enriched its product range by manufacturing all kinds of professional furniture, comfortably adapted to the particular design of each hotel.
Its versatile constructions throughout the years have given VIEKKO valuable experience that has resulted in finding optimal solutions for every single project and satisfying each and every requirement. Following the latest trends in modern design, the company's goal is to offer high quality and esthetically pleasing constructions, which enhance the client's space in a unique way.
FACILITIES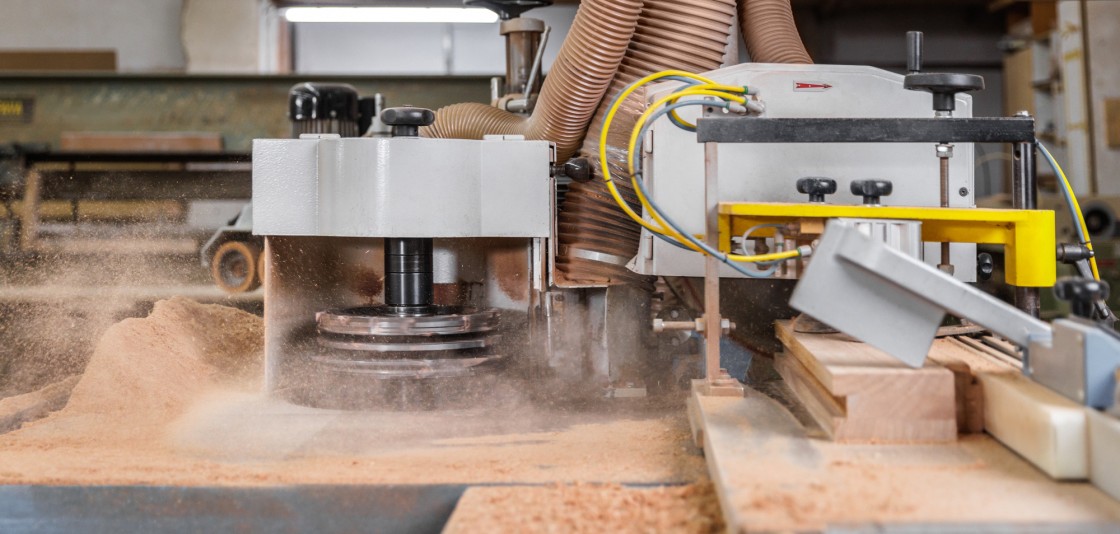 The wooden energy frames and special constructions of VIEKKO S.A. are manufactured, assembled and packed in our own facilities located in Vatero Kozani. In an area of 12 acres with a showroom, a production building of 2,700 sq.m. and an extension of 1,800 sq.m., which is currently under construction, the company is growing while continuing its successful operation.

Following innovative manufacturing standards, the company is pursuing a strategy of continuous upgrading of its mechanical equipment as well as partial digitalization of its production through research, development and new investments.

VIEKKO S.A.'s workforce amounts to an average of 70 people, breathing life into the long-suffering Greek regional economy. The company's main concern is to create ideal working conditions, providing all means of personal protection and following all safety standards. Employee training, in cooperation with specialized partners and scientific institutions, contributes to the professional specialization of human resources and the improvement of the manufactured product.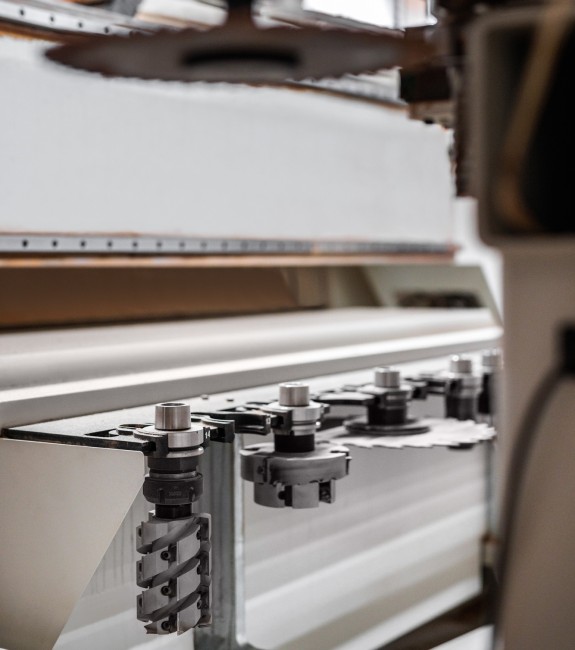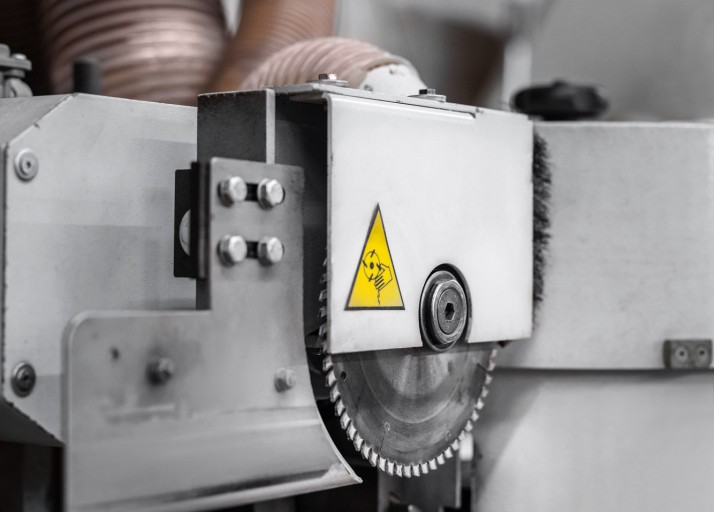 The company's mission is to manufacture innovative wooden frames, windows, doors, shutters, special wooden constructions and professional furniture.
The company's privately owned factory in Vatero, Kozani, is responsible for the design, production and final certification of all products according to the special CE marking and the Quality Management System ISO 9001:2015
SHOWROOMS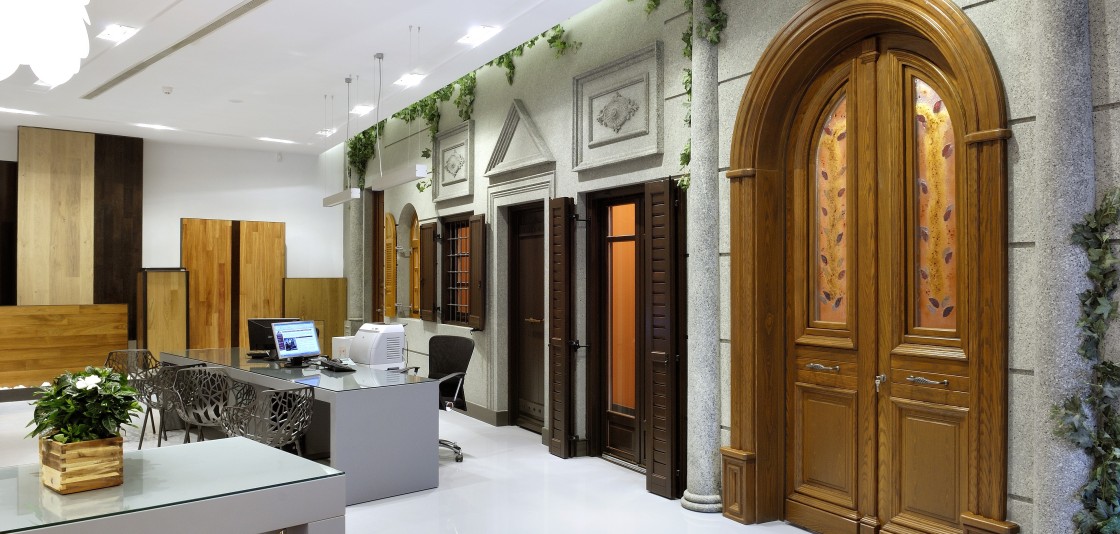 VIEKKO's showrooms in Kozani, Athens and Thessaloniki impress with their unique exhibits of wooden frames, interior and exterior doors, kitchen furniture and wardrobes. The experienced, kind and knowledgeable personnel that makes up the company consisting of professional Engineers, Technical Consultants and Decorators is there to provide solutions to any technical, aesthetic and functional issue, so that the customer can choose the right products for their space. All of the company's service points have the appropriate logistical infrastructure necessary to support any project regardless of size or geographical location.